Posted by G-Man, Oct 28 2008, 08:37 PM


Trick or Treat!

I love Halloween...it's one of my favorite Holidays....I mean besides Christmas, Thanksgiving....and Stan Lee's Birthday.

October is also one if not my favortie month of the year....and has it been a busy October this year!!! So many opportunites have opened up for me this month.....I've written over a dozen Life In Four Colors special columns these past few weeks...most dealing with Mid-Ohio Con which kicked the month off good and proper. There's still one more special column out there somewhere waiting to pop up.... and I'll be writing another tomorrow night but this Friday....I'll finally be back on a somewhat regular schedule...posting my first "official" column since Friday September 26th!!!

I'm telling you I've had a lot of fun with all this stuff but it's going to be nice to settle back into the every two weeks flow again.....and I'm sure Chuck is going to like it as well. I won't be bothering him with something new every time he turns the computer on.

This Friday marks more than the return of the regular column of course....it's Halloween. And I'm so excited about it that I've already started to post what will be a ten part celebration of All Hallow's Eve throughout various parts of the site.

MONDAY



Comic Horror Legend Berni Wrightson started Halloween Week off right by celebrating his 60th birthday on Monday, although I goofed up and didn't post his birthday tribute in the forum until Tuesday.

TUESDAY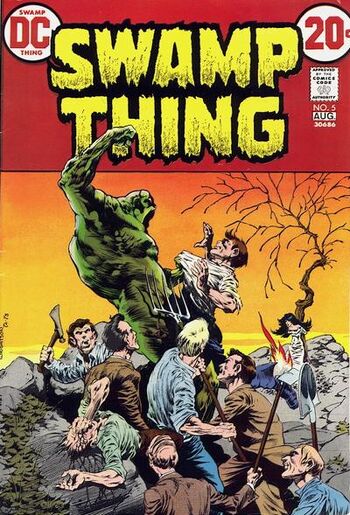 That lead into the Swamp-Thing/Man-Thing debate in the Monster Mash post.....followed closely by a new weekly feature I will be posting called The Comic Related Top Five....this week featuring Batman and Doctor Strange.




WEDNESDAY



I'll be covering the Joel Robinson appearance and signing at the Bookery in what will be my last "special" Life In Four Colors column for the forseeable future. I hope to be able to sit down and talk to Joel...and maybe grab a few photos of the Halloween parade as it marches through down town Fairborn Ohio.




Watch for a post looking at the two part JLA/Spectre: Soul War crossover...drawn by good friend Daryl Banks...to pop up on the forum.




The night will conclude with my usual review of the newest episode of Ghost Hunters.

THURSDAY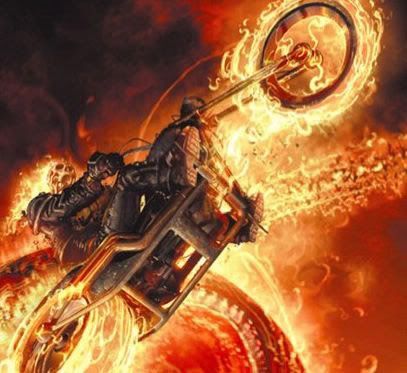 I'll be posting what I thought was the five best Ghost Rider stories....that never appeared in Ghost Rider's own book.




My usual Thursday Night Comic Review forum post will be done with a Halloween twist as I check out Demon's Regret #2, Vincent Price Present's #1, Nova #18 (in which a certain cosmic Avenger returns from the land of the dead...or does he?), and an "Amazing", Blood Curling, "Giant Size" blast from the past.

FRIDAY



Life In Four Colors makes it's regularly scheduled return with installment #10 and more Ghosts,Vampires, Swamp Creatures, Bats, Dead Escape Artists, Seances, Hachet Weilding Madmen, Spiders, Lizards, Dead Clowns, and Werewolves than you can shake a pitch fork at!




Once again I'll drop by the comic history portion of the forum to take a look at Marvel's Man-Wolf




And end the night...and the week...at The Stanley Hotel .....the same hotel that is featured in Stephen King's horror classic "The Shining" as the Ghost Hunters continue their annual tradition of investigating "one of the most haunted places in America" for their three hour Halloween special.

So as you can see....when comes to seeing Halloween from a Comic Related point of view....The G-Man has you wrapped up tighter than a lost Egyptian Pharaoh!
Comments